Helping you design and build the future
You are the creators of our future spaces. The design of your internal reporting structures however, is where we can help you.
Accounting for architects has its challenges
In this highly competitive industry setting yourself apart is key to success. 
Many architecture firms grow organically and so do their internal systems, this means all sorts of quirks can creep in and the controls on the jobs tracking and costing can lose their impact. 
At WardWilliams Creative, we help architects with job costing, project and cash management whilst jobs are live to minimise overspend and maximise profitability.
Proactive support and advice for architectural practices and freelancers
Sticking to a budget is important in any business. We understand the way your industry works and how to help support you in an effective way.
The typical advice we provide to architect clients includes:
Cash flow management
Job costing and review
Operational enhancements
Timesheet/payroll solutions
Specialist tax claims
Reasons why we're right for architects
You know the importance of a solid base to build on, so do we. We help you get a solid financial base to build your business up to the sky.
We help architects can make R&D claims. This government scheme is very helpful for managing cash when you are working on projects where there are payment timing issues at play.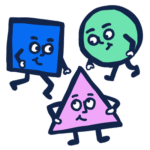 One bad job can wipe out the profits of 3 good ones. We help our clients track and adjust jobs as they happen to minimise the impact of those nightmare jobs and maximise the return on the good ones.
Like many project based sectors, we know that sometimes a job just takes over. That's fine, we can get a system in place to make sure the numbers are taken care of when your focus is elsewhere.
"The team have been fantastic since we established our Architectural Practice. It has allowed us to focus on building our business knowing that our accounting is in excellent hands. Thank you!
Patrick Usborne, Architect at Perpendicular
Providing specialist accounting for architects
We are able to offer our clients a full service from the basic reporting requirements such as year end accounts and tax returns – to the more repetitive daily work of bookkeeping, VAT and monthly reporting to the more specialised projects on business succession,  business strategy and tax planning.
Staff project costing
You have a number of staff working on various projects. They are at different Tier levels of qualification.
We can help with costing and budgeting which will allow you to distribute staff in the most cost-effective way possible.
Our monthly reports will help you keep on top of staff distribution, allocate hours and process timesheets. This allows you to monitor jobs in real-time and manage resources accordingly to maximise your profit.
Tax claims
Many architects will have projects that qualify for Tax credits – we can help you identify them and make the relevant claims to reduce tax and even get cash in the door.
Our service is built up by looking at what you need and what you want and then creating a package that is a perfect fit for you.
Browse our services and get in contact to find out what we could do for you and your business.
Get the latest accountancy news for the creative industry