Whether you are working on a Netflix project or small local radio, a Hollywood blockbuster, or an independent drama, there will be some common business issues and reliefs. We're here to help you with both.
The entertainment sectors have been growing as demand for new and varied content increases, but working in show business can be difficult.
The government has recognised the contribution from these industries and the difficulties they face so there are now multiple schemes to assist.
At WardWilliams Creative, we help our clients in various ways from managing the cost of projects to maximising any government schemes to reduce tax and or boost cash flow.
Supporting London film and entertainment projects
Common issues we help with are:
Managing cashflow: keeping on track of slow periods as well as big spending periods.
Job costing and efficiency: if you can budget, monitor and review live jobs and adjust before they run out of control the savings can be great.
Tax claims and refunds: maximising where possible.
Management reports: reports that actually mean something and help you make decisions.
Reasons why we're right for film, TV and music
There are various government schemes available to these sectors and we can help you access and maximise them. For example: Film Tax credits, BFI fund, film accounting and R&D tax claims.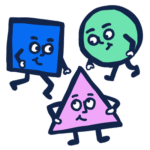 Only as good as the last job
It's not just the creative output but the bottom line. We help with budgeting, job costing and review in real time to maximise project figures.
When a job is live, it can be manic and stressful. One thing you don't need to worry about is the books. If we take care of them, we will get on with it and keep you informed without being another drain on your time.
We are not just a supplier, we are a partner and we will support you as best as we can all year. You are not alone when you are part of the WardWilliams Creative family.
"Claire, Tom and the rest of Erin's team are lovely to work with. They have been a great support in our adventure starting a business. Thanks!"
Jono Harris, Owner at Dupe VFX
Providing specialist accounting for entertainment industries
We are able to offer you a full service which could include comprehensive tax advice, preparing and managing your statutory annual accounts, bookkeeping and VAT returns, payroll, company filings and much more.
Or you may just need some simple tax advise and guidance.
You can pick and choose at what you need – we are here to serve.
Film accounting
We can help with all aspects of film accounting. We can also help you put a team together, advice on how to succeed within budget restrictions and offer specialised VAT guidance for film clients.
Freelancer accounting
We can advise Film & TV contractors and freelancers whether they should trade as a limited company or sole trader. We offer bookkeeping and a tax return service. We will keep on top of your legal requirements whilst you are busy shooting your project.
Every creative business is different and what you need from your creatives industry accountant will differ as a result. Let us know what you think you need and we will put a some solutions forward for you to pick from. We offer a free consultation in any case, so just book in a chat and take it from there.
Get the latest accountancy news for the creative industry